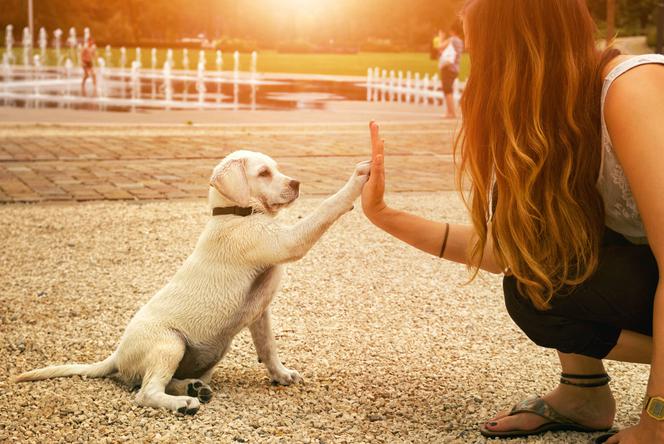 Here he describes the tasks one by one, which are most often required of dogs. I am presenting individual exercises in the form of separate issues. Their order is by no means binding. Likewise, the methods and aids used for learning can be individualized depending on the conditions and character of the dog and the handler's abilities. I mean, first and foremost, this, to give guidelines to understand the dog's psyche. Understanding this will best show you how to deal with your dog and how to earn his affection.
I will try to indicate here both the stimuli used in the exercises, as well as associations, which need to be recorded in the dog. I will also mention sometimes wrong associations, which may arise from conductor errors.
The clear thing is, that I cannot predict all possible errors, resulting from ignorance or carelessness. An intelligent and attentive observer will always find out about the situation quickly and will not allow faulty associations. The guide should also bear this in mind, that he is bound by a gentle firmness above all else, inexhaustible patience and complete composure. It is also not allowed to demand too rapid progress in science, let alone a few things at once.
The attention of the handler and the dog should only be in one direction during the exercise. Lessons cannot be too long, especially at the beginning of learning, so as not to discourage the dog. It is best to conduct short exercises several times a day when you have the opportunity and free time. In any case, at the first signs of fatigue, the lesson should be stopped. It is always better to follow your goal on a sure path, even longer, than to be tempted to get results quickly, with the risk of making a mistake, which takes much longer to correct, patience and skill rather than even the slowest progressing, but correct science.
Every dog ​​should have a name. I have already written about naming purebred dogs, but they are often inconvenient in daily use and therefore owners usually change them as they see fit. The dog obviously does not understand the meaning of the name given to him and he does not care about its sound, but I see no reason, why dogs shouldn't be given names that are Polish and pleasant to the ear.
You must use a name that is comfortable to use, no more than two-syllable, acting as an orientation signal. You also need to consolidate the dog's awareness, that the sound is an announcement of something pleasant on your part or a warning against some unpleasantness.