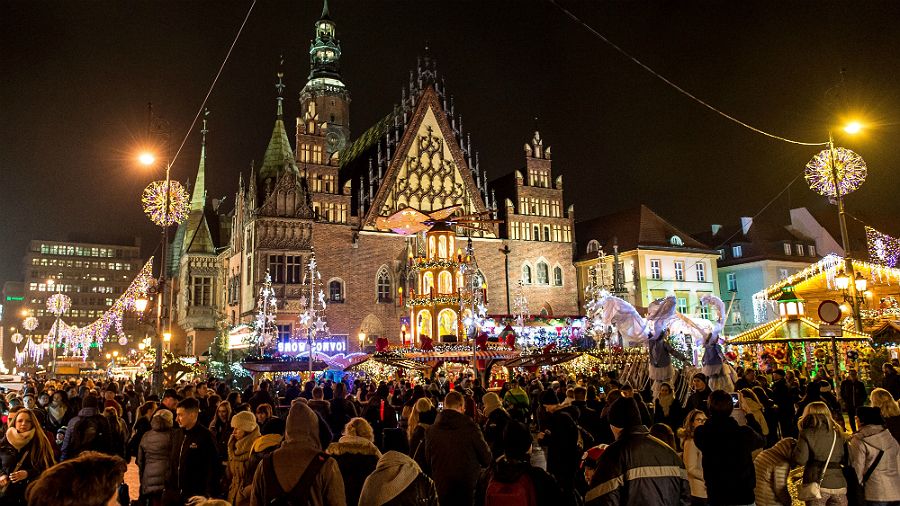 With a dog at the Christmas market – is it good idea?
When mulled wine, sausage and almonds attract many visitors to the Christmas market, Dog owners face the question from year to year, whether to take your pet, or not. Opinions on the controversial topic could not be more divergent.
Winter time is the time of the Christmas market. Dog owners open up a dilemma. On the one hand, they are reluctant to leave their four-legged friend at home, on the other hand, such a Christmas market is not completely safe for a dog. Therefore, ask yourself beforehand, do you really want to please your pet during such a visit.
Christmas market: The stress factor for dogs is large.
Overwhelming music, flashing lights and crowds, when it comes to the eyes and ears: for many people, a Christmas market can be stressful, for dogs, the visit is usually much more exhausting. There are several reasons for this.
A Christmas market for a dog can be pure stress . Consider the volume, crowds, narrowing and the associated stuffing. Not to mention the numerous, various scents, which animal perceives much more intensely than we humans.
In addition, a visit to the Christmas market comes with risks, that people would step on the dog's paws or accidentally spill mulled wine on it. Broken glass on the floor and debris are another risk, which your dog should not eat – for example, chocolate . In this case, four-legged friends can have big problems.
Is it possible to visit the Christmas market with a dog??
If your dog is rather restless, you should absolutely avoid Christmas markets, so as not to unnecessarily stress your four-legged friend. On the other hand, if your pet, has experience in such events and likes larger crowds, conditions for a visit to the Christmas market are possible. Nevertheless, you should pay attention to a few things.
The right time is critical to your pet's well-being. To reduce the risk, rush hour should be avoided when visiting the dog at the Christmas market. In the evening it is known, that there is a bigger crowd than at lunchtime. There is less traffic during the week than on the weekends.
Dogs also prefer smaller Christmas markets and larger ones. Watch your four-legged friend and keep him on a leash. Smaller races, such as Chihuahua, can also be carried in the arms or in a dog bag.
Make sure too, that your dog doesn't eat anything at the Christmas market. Waste, such as chips or other leftovers, can be unhealthy for your pet. Feed him well just before the visit. The temptation to eat from the floor will not be so great.
Christmas markets for dogs – great alternative
A really good alternative to the normal Christmas markets, which are less suitable for animals, there are Christmas markets for dogs. They are available in many German cities and are specially designed for dogs and their owners. Here it all revolves around four-legged friends with pet stalls and pet offers. And this is – without a doubt – just a great thing!